Build Your Digital Presence
Organically
Unique by today's standards, our artistic team will keep your feed
flowing with aesthetically pleasing and on-trending content that converts.

Our Effective social media strategy is tailored to meet your brand's goals.
We combine creativity and strategy to attract people to your brand
with beautiful and well-designed content that entices them to engage
more with your brand.
Explore
Leading Social Media Management Company For Meaningful Results!!
Generating Unique digital advertising strategies & Growing businesses!!

Your business deserves to reach those who search for a brand like yours and be the first port of call for your ideal audience actively searching for the service your offer through our Social Media Ads!!
Dedicated Team Of Expert Content Creators
We create engaging content that engages your audience & powerfully conveys your brand's message.

Our social media content can bring your social media presence to life! We ensure that you need to confidently and powerfully communicate your brand on any social media platform. We help companies grow, reinvent and communicate their brands.

Engaging, beautiful and well-designed content is a must for flourishing your unique social media presence. We are an energetic team of content creators who find the best ways to get on-trend content on your social accounts.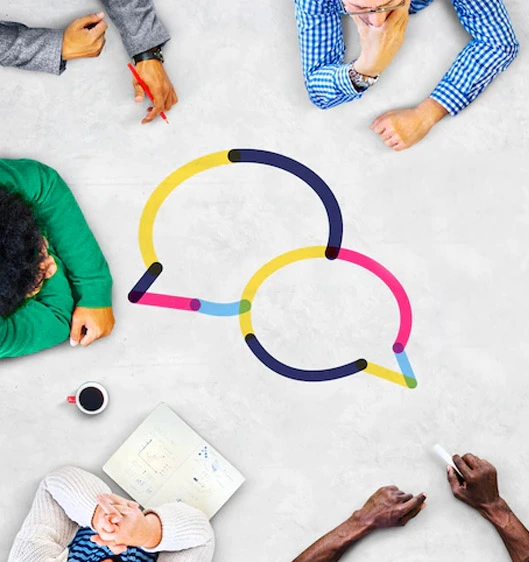 We Know Where to Find Your Audience!!
Grow On The Social Media Platforms That Matters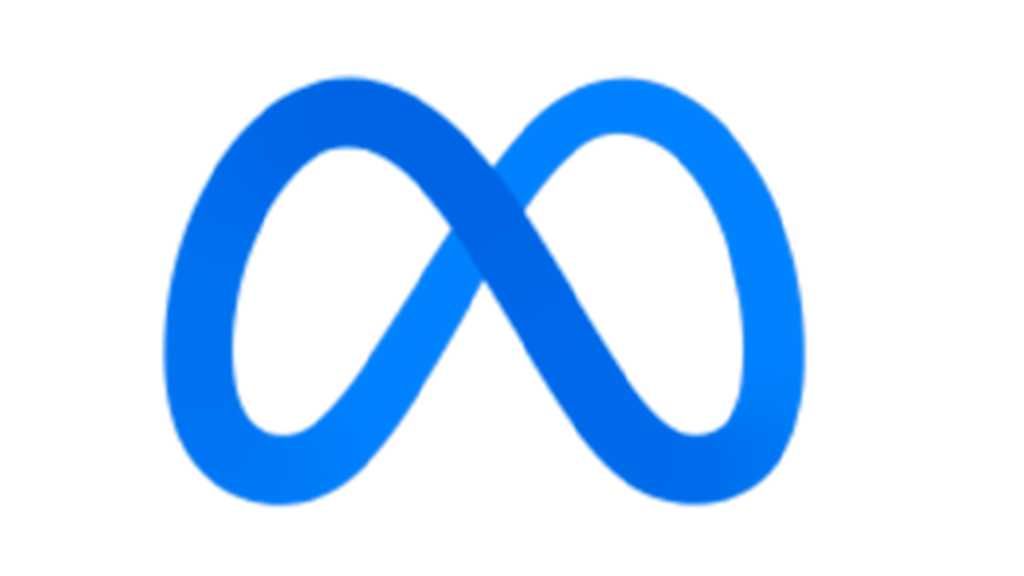 Meta Network
Be it Instagram or Facebook - If your audience is on social media, they're on Meta's social platforms. With over 1.40 billion active users, over 80% of whom are under 35, Instagram is the mecca for Millennial audiences & with over 400 million users aged 35 to 44. Facebook helps you reach a more mature demographic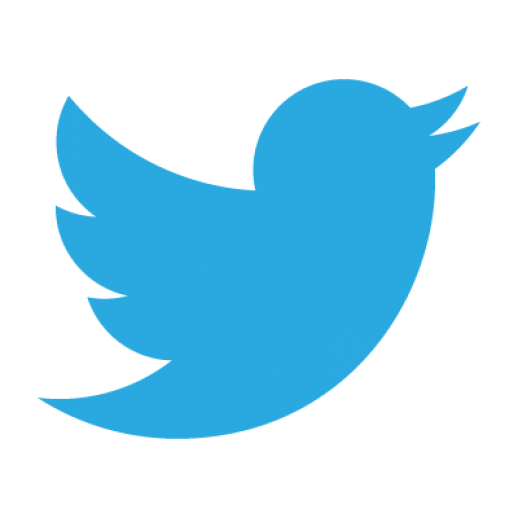 Twitter
With over 20 innovative combinations to consider, your brand deserves to be excellently guided by our skilled experts. Be it growing your Twitter following or driving higher brand recall, reaching the largest audience or growing brand awareness - there's a Twitter and our social media experts that'll get the job done.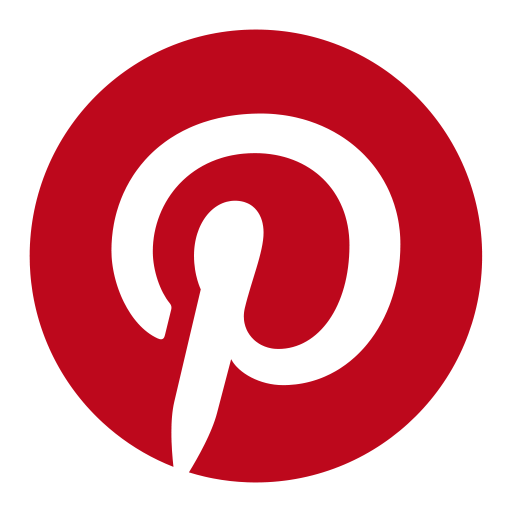 Pinterest
One of the Greatest way to organic traffic to your website. From growing your audience to designing your brand's identity to boosting in-store searches, Pinterest builds your brand and its targeting tools get your ads in front of those who find the most value in your brand & make every dollar count.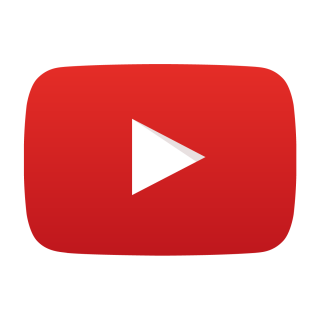 Youtube
Promote Your aesthetic and well-designed content on the world's number one video streaming platform for all eyes to see. When a photo won't work, up your digital game with compelling videos and get started with youtube that ultimately entices, engage and attract people to engage further with your brand worldwide.

LinkedIn
Design your brand identity with LinkedIn and showcase your brand explainer content that engages your audience to grow your customer base and generate leads. LinkedIn is a platform that offers more significant B2-B marketing opportunities that your company can't afford to miss.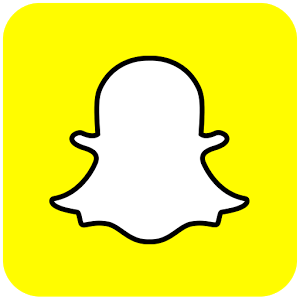 Snapchat
If your intended audience is female, just ask your audience what platform they spend the most time, we would bet 6 out of 10 times the answer will be Snapchat. With familiar social media platforms, and less competition & 84% of active Snapchat users are under 35, & over 70% are female.
Build your own reality in with our social media experts and share your vision of the future today.
Designing Your Digital Presence With Engaging Content
We design creative content that builds an immersive brand experience!!

From branding to social media posts, content design has an important role to play in creating and maintaining your brand's digital identity that resonates with your audience.

Our artistic team is dedicated to designing high-quality content for all types of businesses. We have the skills to complete any vision our content creators set out for your next piece of content.

We individualize on-hand marketing tactics specific to your company's goals and meet your specific business goals.

We engage, delight & entice your audience with a meaningful social media strategy and design an inspiring social media presence.

How It Works?
● When your sign on for growing your brand organically on social media with Growthype, you get our energetic, artistic and creative team working behind you and your brand to ensure that you have an effective and cohesive strategy.
● We combine creativity and meaningful strategies to redefine or build your digital identity that designs your unique visual brand.
● We attract those to your company who want to explore more about your brand through our on-trend and well-designed content and engage them further with your brand.
● Our dedicated team provides you with the level of support your company needs to meet your specific business goals.
● We ensure you're getting the maximum Return on investments so that you too can take the guesswork out of the effectiveness of your growing your brand through social media organically, ROI and more.
● Let us monitor and respond to everything on your social channels and design your social presence so that you can focus on other responsibilities and core business activities.
Your Brand Stands Out From Crowd
Social presence is the first step in getting acquainted and engaged with a brand. Your social feeds need to flow with flourishing and well-designed content. Be it reels or highlights, Your short-form video content needs to be as fun as you are! Your content on social accounts needs to be able to engage your audience and sell your well-designed content in 280 characters or less. Our team provides you with the level of supporting your brand needs and entice people with on-trend and engaging content even when you're busy with other responsibilities.

Designing Your Digital Presence Organically….
We Convey a Meaningful Message & Build Your Digital Presence
Imagine repeatedly ignoring your customer standing right in front of you and asking you a question. That's exactly what failing to answer your social media messages is like! Whether it's Instagram comments, Facebook messages, or a website chat, your audience is standing in front of you, asking you to connect with them - so, do!

We powerfully convey your brand's message and design consistent branding across all your social accounts. We attract your target audience and leave your ideal audience with a taste of your unique digital presence.
Leading Social Media Marketing Agency For Meaningful Results!!
We are a full-service digital marketing agency based out of India.

Our team of digital marketers make your brand more, visible and valuable across all social media accounts, and helps you to focus on your core business activity – meeting your business goals.
We combine expertise and creativity to design a data-driven social media strategy designed to meet your business goals.

Digital marketing brand assets can create and maintain a digital identity that resonated with your real audience.
We design everything you need to powerfully communicate your brand and convey your brand's message on any platform, for any purpose and with any partner.

By combining attractive content design, branding, videography, social feeds, online marketing and more, we ensure your marketing strategy wows your audience and provides a return on investment.
Let us design your social presence with an artistic team of content creators, strategists and marketers who are dedicated to partnering with you.
Take your social media presence to the next level with our on-hand marketing tactics for your brand and the audience you serve.
Advertise your Brand with Growthype today
Let us design your social media presence and bring your social accounts to life. looking for a social media marketing agency? Or want to Then, give us a shout!!