Promote Your Brand Through
Social Media Advertising
Let us grow your businesses with a data-driven social media advertising campaign
targeting those who will find the most value in your brand, product or services.

Growthype is a full-service leading digital marketing and social media advertising
agency, unique to today's trends, we help promote your brand through our unique
marketing techniques that are designed to deliver meaningful results.
Explore
Leading Social Media Management Company For Meaningful Results!!
Generating Unique digital advertising strategies & Growing businesses!!

Your business deserves to reach those who search for a brand like yours and be the first port of call for your ideal audience actively searching for the service your offer through our Social Media Ads!!
Dedicated Team of Google Certified Ads Managers
We are a team of Google-certified ads specialists in digital advertising, targeting people with custom ads to grow brand awareness, convert, increase sales, and maximise your Return On Ad Spend (ROAS).

We understand Digital advertising and its goals. We design a unique social media advertising strategy that helps to target those that want to see your brand the most, increases customers, and boosts your digital presence and brand awareness.
We are experts in everything digital. From social media advertising to web design, we have the experience & skills to grow your business.
Promote on Social Platforms that really Matters
Get Seen through Social Media Ads!!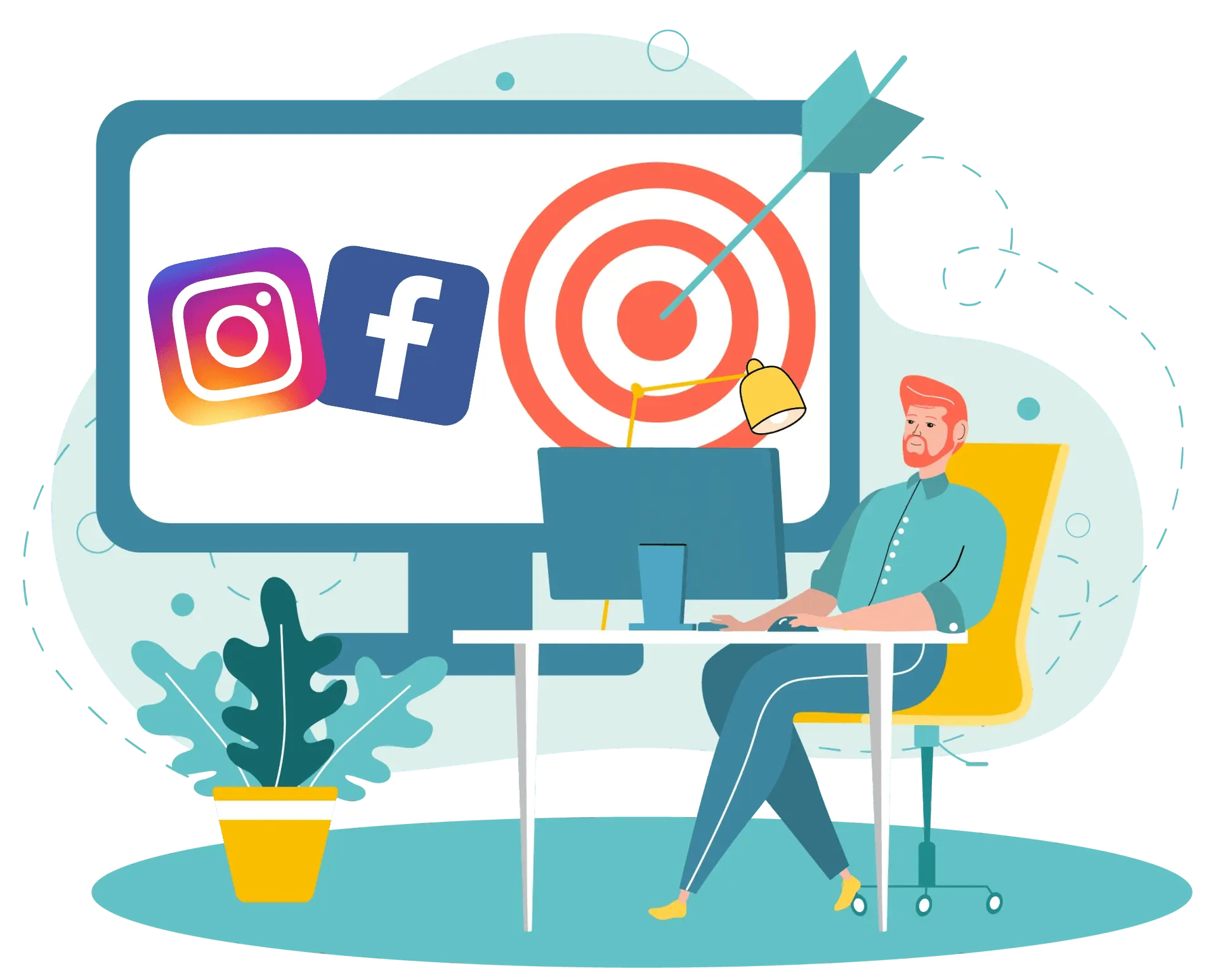 Facebook & Instagram Ads
Take your business to the next level with Meta Network. Be it Facebook or Instagram, we are a dedicated team in both applications and will utilise them to keep users engaged & monetise globally whilst growing your business.
LinkedIn Ads
One of the top social media platforms that can't be overlooked regarding Social Media Ads. LinkedIn is where you can find b2b marketing opportunities that you can't afford to ignore. Your business services deserve to be noticed by the right eyes, through LinkedIn Ads.
Pinterest Ads
Pinterest is the only platform where advertisements are additive. From growing your reach to building your brand image to increasing in-store searches, Pinterest's precise targeting tools get your ads in front of the people that you care about the most & make every pound count.
Youtube Ads
YouTube is everywhere - if your ideal audience is online, they're on YouTube. By Customizing your reach, you can target anyone and everyone, not everybody suits a perfect buyer for your business. With YouTube advertising, you can select to only pay when your audiences are interested.
Snapchat Ads
The most amazing top video advertisement app, Snapchat is a marketing stream that any brand that targets women under 35 age should thoughtfully consider tapping into. With less competition than more social media platforms, around 84% of Snapchat are under 35, and over 75% are female.
Twitter Ads
Whether you want to increase your Twitter following, boost higher brand awareness, or reach as many as possible - the Twitter ad format will get the job done and offers 20+ objectives and innovative combinations to consider, your brand deserves to be skillfully guided by professional social media advertising specialists like us.
Social Media Advertising, Return on Ad Spend Calculated!!
It all begins with an impactful social media advertising strategy created to deliver data-driven results.

Stop blowing your marketing budget on ads that offer little to no insight into the audience they've reached out to. Your Brand deserves to connect with your real audience who will find your business the most beneficial.

We believe you will be excited and satisfied to have the data found demystified. When we consistently target your ideal for ROAS or cost per lead on any social media platform.

Our team use individualized data-backed marketing tactics & use them to create a real marketing strategy designed for your different business goals.

We combine strategy & creativity to design an inspiring and data-driven social presence.

How It Works
By creating a consistent brand across your social accounts, we build Your Digital Presence and Your Visual Brand
Our social media managers combine marketing applies customised strategy & creativity to produce a data-driven social presence
Our Artistic content creators keep your feeds flowing with on-trend and relevant content that wows your audience
Our team know how to engage and attract people to meet your achieve your marketing and build your brand loyalty
Our digital marketing experts carefully & consistently monitor and measure the data to determine the success of your social media marketing strategy
We ensure you're getting the maximum ROI so that you can take the guesswork out of the effectiveness of your marketing strategy, ROI and more.
We Know Where to Serve!!
When it comes to choosing the right social media platforms, it's all about having the right social media channels in play for the right content and the right people for each social media account.  After that it is the technical expertise of the ad manager that makes an impression.  This is the hidden formula our team know and you're after. By building your brand on social media channels, you can make sure that you delight, inform, and, mainly convert your right audiences!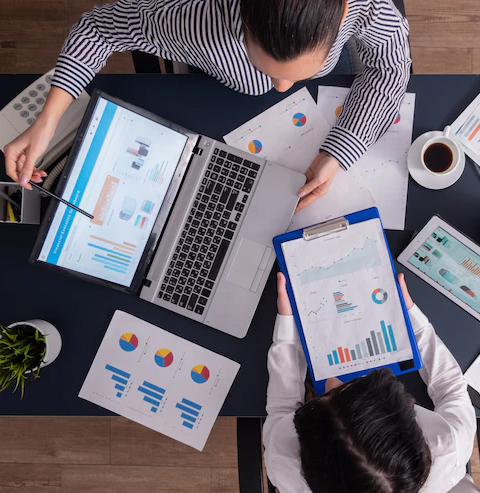 Why Choose Thrive for Your Social Media Management
You Deserve More than A Report!!
Yes, you will receive a monthly report on your business's Social Media campaigns, but that's only the beginning.

We not only organise, but the format, analyze and report on the data so that you too can determine what was executed, what didn't, and how we intend to improve on the best of the best results moving forward.

With our Social media advertising experts and our monthly reporting, you too can guess and determine your return on ad spend (ROAS), ROI, track cost per lead, purchases, Pay per click and more!
Our Experts values result-driven advertising that we think best suits your road to growth.
Why Advertise with Growthype?
We are a leading social media advertising company that stands for your outcome-driven work with the best impacts on your business growth. Our digital advertising managers of experts are passionate about their work and have the knowledge and skills to grow any brand.
Advertise your Brand with Growthype today
Want to get started with social media advertising or grow on social media platforms? looking for a full-service digital marketing agency? Then, give us a shout!!